July 3, 2015 | p1r0r
[:en]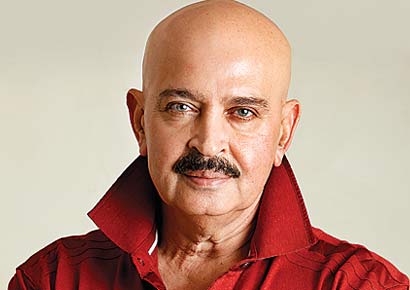 Rakesh Roshan
started off as an actor with
T. Prakash Rao's
, 'Ghar Ghar Ki Kahani' (1970). Apart from this film, he has worked in more than 60 films throughout his career. His father,
Roshanlal Nagrath
was a famous music director of Bollywood and
Rajesh Roshan
, his younger brother is also into the same line of music direction. He has his own personal production company named
'Filmkraft'
which was inaugurated in the year 1980. The first project undertaken by
Filmkraft
was
Surendra Mohan's
'Aap Ke Deewane'. As a director, his first film was
('Khudgarz',1987)
following which he went on to direct numerous blockbuster films namely
('Kishan Kanhaiya',1990)
and
('Karan Arjun',1995)
. He is well known for directing movies which begins with the letter 'K'. In the mid-90s, he acted in films occasionally and his entire focus was mostly on directing movies.
Read More